The Gold Shop Swaffham
Quality Jewellery Bought and Sold

Cash Paid for Broken or Scrap Gold & Silver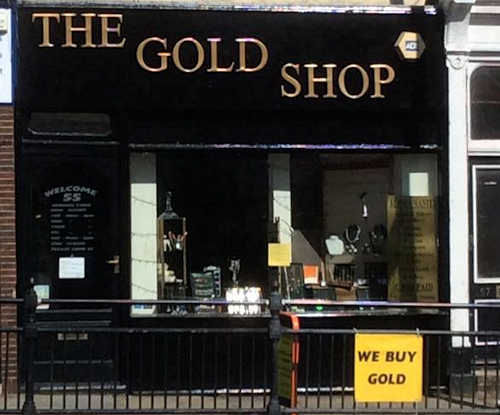 The Gold Shop is a small friendly business based in the lovely market towns of Swaffham and Dereham, dealing in second hand jewellery, small antiques, coins, medals and curios.

Come and see our lovely selection of quality jewellery. We truly believe in the value of workmanship in the older pieces of jewellery and strive to save them from the melting pot !!

We are always keen to buy saleable jewellery, scrap / broken gold and silver jewellery, any heavy silver items, old costume jewellery. We are quite happy to look at anything even if you are unsure if it has a value or not.

High prices paid – we look forward to seeing you!
Telephone: 01760 788008